Tundish well blocks
The tundish well blocks we make vibro casting, almost never are in direct contact with steel, but they have to be thermal shock and mechanical resistant. To allow a correct coupling with the inner nozzle placed in their inside, extreme dimensional accuracy is required.
The well block can be realized in any size and shape in order to meet any specific requirements of the customer.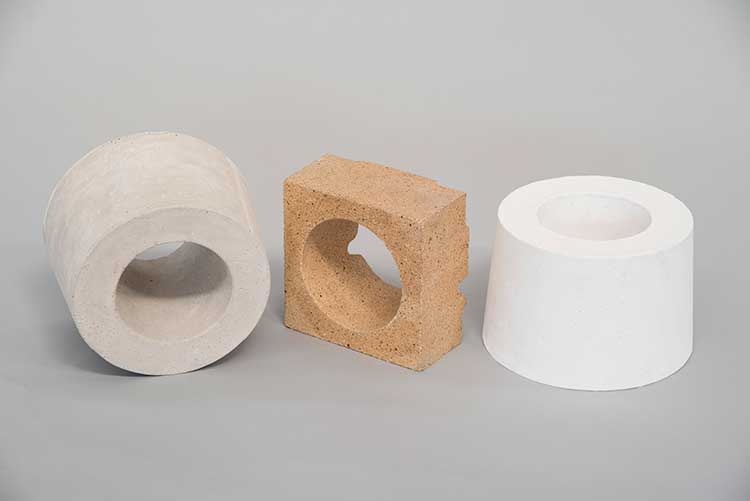 Zircal srl is a leader company in tundish well blocks production for steel and non-ferrous metal markets. Our company manufactures and sells well blocks for tundish and provides clients customized solutions to meet every technical request. Zircal srl, based in Fontaneto d'Agogna (in the province of Novara), gives highest reliability and quality of its tundish well blocks, thanks to the twenty-years expertise in this field.
For more information about tundish well blocks and solutions we provide please call +39 0322 211005
Tundish well blocks Sale and Production Zircal line for steel industry