Impact boxes
Impact boxes have to reduce the starting splash due to the molten metal reaching the tundish bottom, cut down the turbulence in the impact zone and optimize the steel flow in tundish.
Impact boxes can be realized in different dimensions and shapes so as to adapt to any specific fluodinamic and dimensional requirements.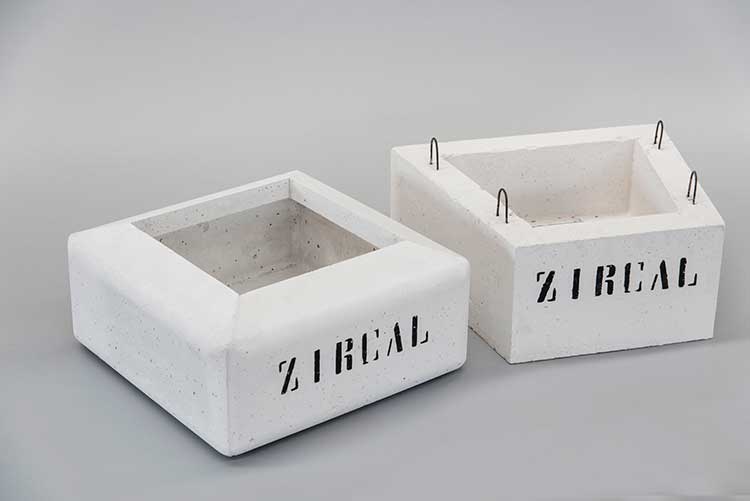 Zircal srl is a leader company in refractory production for steel and non-ferrous metal markets. Our company manufactures and sells impact boxes and provides clients customized solutions to meet every technical request. Zircal srl, based in Fontaneto d'Agogna, gives highest reliability and quality of its products, thanks to the twenty-years expertise in this field.
For more information about products and solutions for tundish we provide please call +39 0322 211005
Refractory impact boxes for tundish Sale and Production Zircal line for steel industry