Collector nozzles
The collector nozzle for ladle gate must have an high wear resistance because through this handwork goes all the molten metal cast in ladle. It is also required resistance to action of the oxygen lance for the hole cleaning at the end of casting and mechanical strenght.
The collector nozzle is cast directly inside its metallic can that protects and holds it. To grant a proper coupling with the mechanism and the refractory plate an extreme dimensional accuracy is required.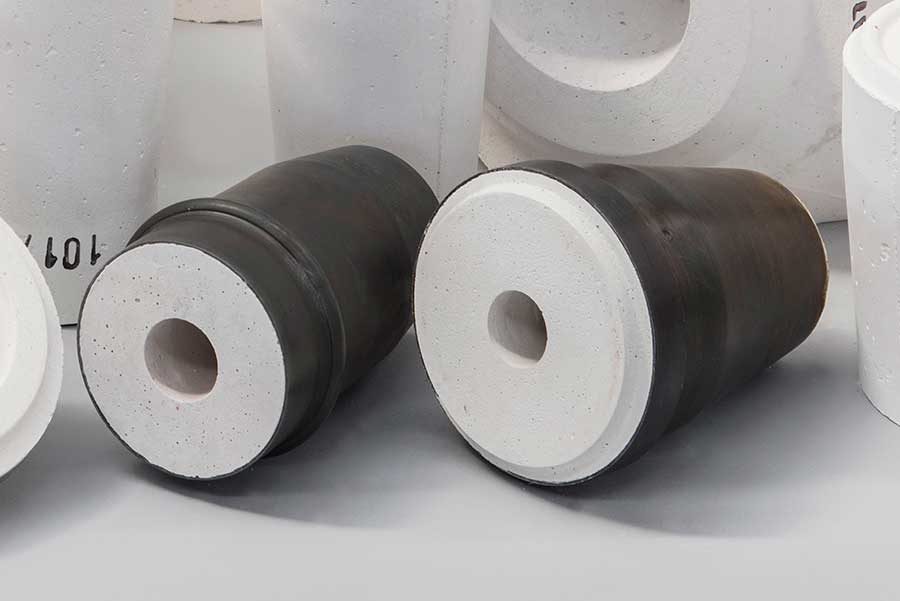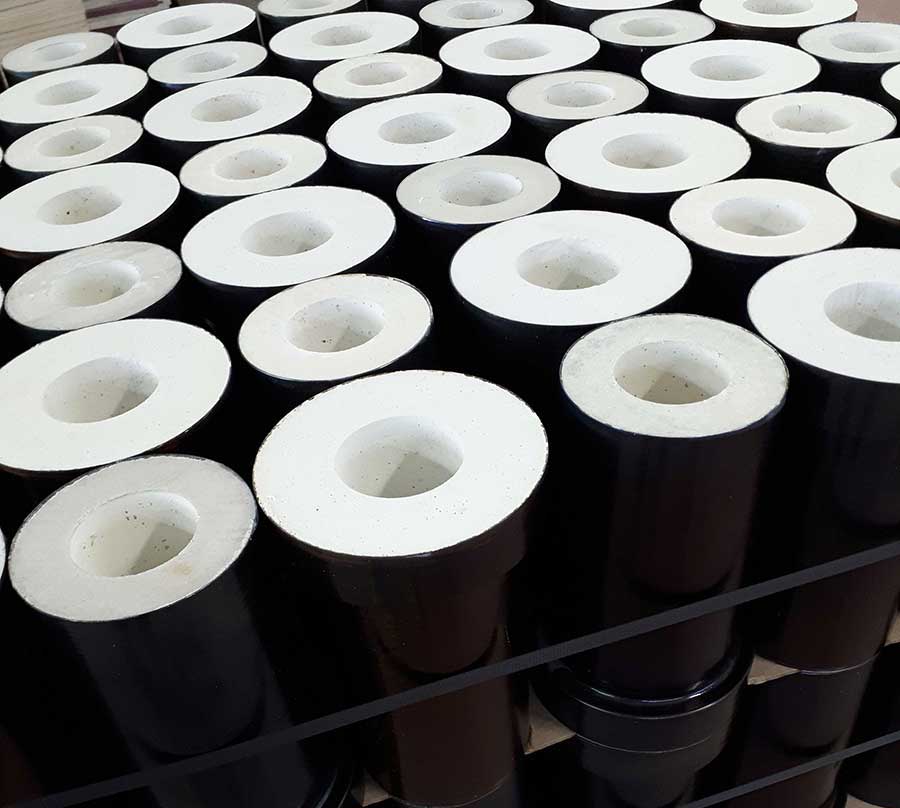 Zircal srl is a leader company in nozzle production for steel and non-ferrous metal markets. Our company manufactures and sells collector nozzles and provides clients customized solutions to meet every technical request. Zircal srl, based in Fontaneto d'Agogna (in the province of Novara), gives highest reliability and quality of its nozzles, thanks to the twenty-years expertise in this field.
For more information about nozzles and solutions we provide please call +39 0322 211005
Refractory collector nozzles Sale and Production Zircal line for steel industry